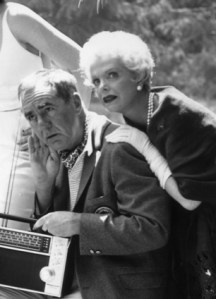 Tim Blixseth is a billionaire who made his fortune selling timberland. He also founded The Yellowstone Club, a high-end ski and golf resort in Montana visited by the likes of Bill Gates and Citigroup CFO Todd Thompson. (Membership fees ran to about $1.5 million at one point.)
Just two years ago, Mr. Blixseth was reportedly worth $1.2 billion. He owned several homes all over the country, sailed in his 150-square-foot yacht named the Toothferry (equipped with a grand piano, an elevator and a rooftop Jacuzzi with a see-through floor), and continued to buy up property around the world to allow members of Yellowstone to enjoy the luxuries of the club in various destinations.
But then last year, according to Forbes, the private club ended up being at the center of a divorce battle between Mr. Blixseth and his wife, Edra. The club owed money to creditors and was facing liquidity issues, its membership had dropped off, and the club's members grew increasingly concerned. Mr. Blixseth sold his share of the private club to his wife last summer and is no longer affiliated with it. (The club recently filed for Chapter 11 bankruptcy.)
Now Mr. Blixseth is selling off a Caribbean island that he purchased a few years ago to use for Yellowstone and, according to today's Wall Street Journal, has proposed a rather unusual sort of transaction. The price of the five-acre Turks and Caicos island is $75 million, but the billionaire will graciously accept other forms of payment of similar worth. Like, say, your $75 million New York apartment, or that private jet, or your Hamptons property, or maybe you have a Third World republic you want to unload in these insecure financial times. Maybe Ira Rennert could cut him a deal.
Mr. Blixseth's 30,000-square-foot home on the property has nine bedrooms, a gym, a guest house, a floating tennis court, a pool, and a retractable bridge that swivels to the side and links the island with the mainland. He is patiently awaiting your offers.