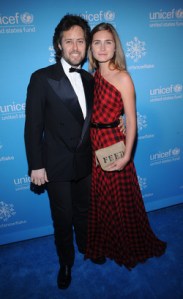 We celebrated 20 (or 40, depending on how you're counting) years of Vera Wang's career at the opening of her Soho store.
Michael Bloomberg and Lauren Bush agreed on recyling strategies at the UNICEF Snowflake Ball at Cipriani. 
The Reader screenwriter David Hare told us he preferred Kate Winslet to Nicole Kidman at the film's premiere. 
15-year-old Taylor Momsen acted like a 15-year-old at the opening of the Rock and Roll Hall of Fame's Annex. 
Anna Wintour dismissed rumors of a planned departure from Vogue at panel discussion at the Plaza Hotel. 
We talked politics–but failed to solicit any dance tips!–with Lance Bass at Citrine.