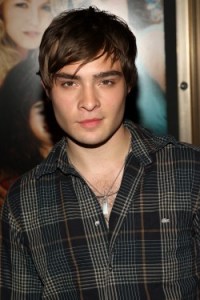 The year 2008 began with an extravagant bang and ended with a painful, economic catastrophe-induced whimper. Here, we relive some of the highlights.
We started the year worrying that pom-pomed moccasin boots were here to stay. Thankfully, we now know they were not.
Meatpacking district original Florent Morellet failed to understand the skyrocketing rents on his "shabby" bit of Gansevoort St. 
At a Bergdorf Goodman Fashion Week party, a slightly manic Isaac Mizrahi explained why he does not attend fashion shows. Later on, at Cynthia Rowley, Parker Posey told us she doesn't like runway viewing because it makes her sweat. And Victoria Beckham almost prematurely revealed the winner of Project Runway.

A couple weeks later, we continued to talk fashion at the Westminster Dog Show: "You never want to wear anything that outshines the dog, you want to wear shoes that won't slip, and you never want to wear anything that clashes with the carpet."
On the one-year anniversary of The Box, now-embattled owner Simon Hammerstein told us: "If you look at the program from last year till now, certainly we kept pushing the boundaries of what we thought people would be able to take. … It paid off because people really responded well to stuff that I thought they would get creeped out by." How things change in a year!
L.A.-based institution Wolfgang Puck dissed hometown hero David Chang. 
We attended a non-fund-raising fete in honor of the Jagger Dagger–a specially designed $250,000 ice pick that Jade Jagger created for Belvedere vodka–and Alexander Wang, Tara Subkoff, and Tatiana von Furstenburg were all confused. 
Even after quitting his (recently resurrected) Gatecrasher column, Daily News gossip Ben Widdicombe found the time to fill us in on New York chatter from Istanbul.
Sarah Jessica Parker played rock star at the premiere of Sex and the City. 
A post-Padma Salman Rushdie shilled for the Kama Sutra at a steamy Barnes & Noble reading. 
Summer rolled around and we pondered the wearability of the season's ubiquitous maxi dress.
At the 30th anniversary of Betsey Johnson, the designer mourned the death of downtown. More recently, the old-school club kids at Susanne Bartsch's Christmas toy drive proved that they're still having fun. 
Out in the Hamptons, we tried–and sort of succeeded–to wheedle information out of a freshly divorced Christie Brinkley.
We made a study of Chuck Bass–er, Ed Westwick's–carefully crafted photo face in preparation for a very special Gossip Girl party.
At the DNC in Denver, the celebs of the Creative Coalition wondered how to get in touch with the common folk. However, by the end of the week, they were more than happy to relax at Google and Vanity Fair's fancy get-together.
Over at the RNC in Minnesota, buddies Danny Meyer and Tom Brokaw unwound over junk food and fly-fishing chat.
Fashion Week: Round II brought us to a glittery party hosted by Interview at the unfinished Standard Hotel and a premiere party for The Rachel Zoe Project, where Ms. Zoe's mother told us some cute stories about her daughter (our next run-in with Ms. Zoe was less warm). Andre Leon Talley hoped for a new generation of less emaciated models, and Andre 3000 informed us that dressing well doesn't mean you're gay. To top it off, we stumbled upon a quietly A-list party on West 31st St. 
At an Accompanied Literary Society party (co-hosted by Diesel), literature (sort of) met fashion. We met Fiona Apple, who was there with author-boyfriend Jonathan Ames. 
Toby Young returned to New York to promote the film version of How to Lose Friends and Alienate People. 
We got pre- and post- election assessments from the literary and media set at the New York Public Library Lions benefit and a screening of After the Party, respectively.  
We found out that Katie Holmes and Suri Cruise eat at the Zaro's across the street from our office (sometimes)!
The art and social worlds were forced to note the tanking economy. 
Finally, to close out the year, we were treated to a discourse on hip-hop by Tom Wolfe.