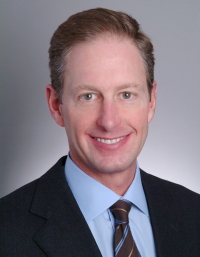 In 2007, a real estate investment firm called Centerline Capital Group signed a lease for the third, fourth and fifth floors of 1095 Avenue of the Americas for a reported $125 a square foot.
That deal would not have gone down today quite like that. Not only would Centerline's current financial upheavals likely render it unable to pay such rents, but tenant brokers say that Centerline would now have a hard time paying more than $100 a square foot even were it so inclined!
The number of newer Manhattan leases with rents of at least $100 a square foot, in other words, is dwindling toward zero.
"I don't even think trophy properties are getting them," said Mark Weiss, executive vice president and principal at Newmark Knight Frank. "And the institutions that pay those sorts of rents [like hedge funds and private-equity firms] are generally out of the market."
"Those firms' business is completely under siege," Mr. Weiss said. "And the Madoff meltdown has only exacerbated that siege."
Studley chairman and CEO Mitchell Steir said that the very prevalence of the $100 rent was "artificial."
"[Midtown] morphed into a market where $100-plus rents became almost commonplace and spread like a virus, not only in tower stacks of some of the best buildings, but in base floors of some less-than buildings," Mr. Steir said. "Those days are gone for the foreseeable future."
If the demise of the $100 rent is for real, that could well pose problems for the growth of New York City, as Cushman & Wakefield's executive director, Scott Latham, pointed out.
"Quite frankly, if $100 dollar rents don't come back, we as a city are screwed, because we need at least that just to justify construction costs," Mr. Latham said. "If it is the complete demise of $100 rents, as a city we're going to have problems growing."