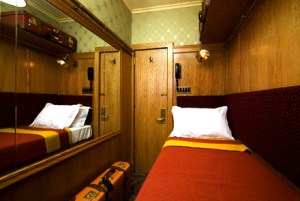 We're back at full-steam. But here's what we had during the past week or so:
Predictions, predictions. A rundown of what should happen in New York's residential and commercial real estate markets in 2009. Find out where the apartment market's headed, the office-leasing situation come next fall, and why investment sales will continue to sputter.
Here's one re: housing:
Bonus trend watch: foreign buyers. At one point in 2008, it was estimated that foreigners made up as much as one-quarter to one-third of Manhattan new-development buyers. That estimate's surely a peak. Europe and East Asia are in the grips of their own recessions, and, while the likes of Russian oligarchs and Arab sheikhs may still be able to buy big at the Plaza, most foreigners will join most Americans in sitting out the housing market for a while.
Suite, suite Jane. It's the whole shebang regarding the development and the opening of the Jane Hotel, complete with analysis of the impact on the industry of another boutique opening in a down market and protest scenes from outside the Waverly Inn.
To wit:
Outside the star-studded Waverly Inn, the attentive maitre d' tried his best to the quiet the angry crowd. "Graydon is not here tonight," he said, referring to Mr. Carter, the renowned editor of Vanity Fair and part-time restaurateur. "And Sean MacPherson's not here, either." But he offered to take a message. "Graydon is going to call you," he said. "I don't know if you want that."
In fact, no one did. About that time, a police cruiser pulled up to the corner of Bank Street and Waverly Place to disburse the crowd.
The $1,000 Manhattan apartment. Trends, everybody! It could easily happen, as rents collapse amid waning demand amid a struggling job market. Here's what brokers have to say about the possibility of decent–that's the key word here–Manhattan apartments soon costing much less than they do now.
For example:
"There are people who are going to kick the tires," said Gary Malin, president of Citi Habitats, "and put pen to paper, and see if the financial circumstances make sense to them to make the move."
The $100-a-Foot Fetish. For much the same reasons that residential rents are coming down, so, too, are commercial. And not just the rents on Class B and C space around town. Here's why three-figure rents on newer leases in Class A space will drop in 2009, and why that's worrisome.
Hint:
"Quite frankly, if $100 dollar rents don't come back, we as a city are screwed, because we need at least that just to justify construction costs," [Scott] Latham said. "If it is the complete demise of $100 rents, as a city we're going to have problems growing."
A nasty habit. What's a New Yorker to do in tougher times? Dream of swapping their current real estate for that in other, more affordable, less hell-bound cities. We take a look at the increasingly embarassing habit of surfing Craigslist and the like for the best deals in other towns.
One guy's struggle:
"My girlfriend complained, because I was spending all night looking at houses in other cities," admitted Michael Van Reusel, a 30-year-old architect who's looking to buy, "and then I was getting really angry when we looked at these tiny, undistinguished places in Manhattan. I had to cut myself off, cold turkey, 'cause what was the point of making myself crazy? This is where my life is."