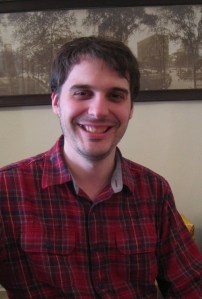 PolitickerNJ.com reporter Matt Friedman is now at home recovering from surgery last Friday to remove a tumor from his epiglottis. He has an aggressive non-Hodgkin's lymphoma and his prospects for a full recovery are excellent. He is feeling well and he is full of optimism. Matt will be taking a little time off as he undergoes the initial stages of chemotherapy.
"I expect to be reporting again in time to cover what are shaping up to be interesting gubernatorial and legislative primaries, along with some of the municipal races coming up in May," Matt wrote in an e-mail he asked to be shared with our readers."For the few of you I've already told about this, thank you for your kind words. For everyone else, keep in touch, and please don't stop emailing me your tips, ideas and opinions."
Please join all of us at PolitickerNJ.com in wishing Matt the very, very best. We look forward to his speedy recovery and his quick return to covering New Jersey politics.