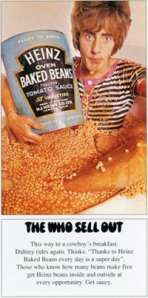 Today, The Huffington Post's Media Vertical has a huge, attention-grabbing above-the-scroll headline about The New York Times' announcement that the paper is now selling ads on A1, which reads, FRONT PAGE FOR SALE.
It should be noted that the Huffington Post, which was the subject of Simon Dumenco's Ad Age column today in which he estimated the aggregator and blog network's true value is considerably less than the $200 million figure bandied about last year, featured ads for the Blackberry Bold ("The fastest device on the 3G network," apparently), Clint Eastwood's Gran Torino, an appearance by Arianna Huffington "And Huffpost bloggers" at the 92nd Street Y, and a rotating placement that has featured Classmates.com, Encore Wynn Las Vegas, Nike, and others.
Well, Ms. Huffington did tell The Times' Brien Stelter in March 2008 that her site aimed to be an "Internet newspaper."
Here's The Times' Richard Pérez-Peña's more nuanced take on his paper's new ad placement:
In its latest concession to the worst revenue slide since the Depression, The New York Times has begun selling display advertising on its front page, a step that has become increasingly common across the newspaper industry.
The first such ad, appearing Monday in color, was bought by CBS. The ad, two-and-a-half inches high, lies horizontally across the bottom of the front page, below the news articles and a brief summary of some articles in the paper. In a statement, the paper said such ads would be placed 'below the fold' — that is, on the lower half of the page.