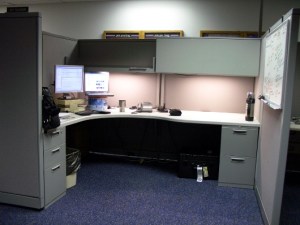 Colliers ABR is out this morning with a report covering the Manhattan office market in December, and the statistics are predictably grim: Perhaps the most jarring is that the average asking rent for midtown Class A office space dropped an unprecedented 7.2 percent in a single month to $82.11 a square foot.
But what's it mean to have asking rents–as opposed to actual taking rents–drop in a given period in today's dismal Manhattan office market? My colleague Dana Rubinstein wrote last month about the pitfalls of trusting overall asking rent numbers these days, whatever the source:
[T]he downward-spiraling economy and the lack of completed deals have rendered the asking rent—that symbol of landlord volition and market domination—an endangered species.
Where once a tenant broker could simply access CoStar to ascertain how much a landlord wanted for one square foot of office space (the common rubric for such things), now landlords and their representatives are exhibiting a remarkable amount of shyness. In place of a bold, declarative statement demanding "$100 per square foot," now a tenant broker is met with weak-kneed messages like "rent negotiable" or "available upon request."
The stats back this up. In the second quarter of 2006, 47 percent of Manhattan office listings quoted asking rents, according to Colliers ABR. Today, only 18 percent of office listings quote asking rents.
Bottom line: Commercial brokers and landlords are on their own, deal to deal, when it comes to asking rents; and no one average even remotely reflects the overall market reality.