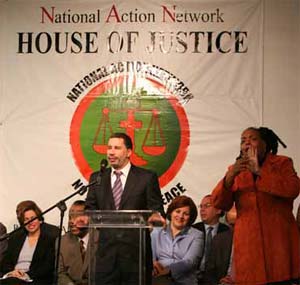 Andrew Cuomo's sister donated $15,000 to David Paterson last week.
Hiram Monserrate goes after his prosecutor.
A blogger at Rochester Turning is pleasantly suprised that freshman Republican Chris Lee voted in favor of SCHIP.
Daily Intel is delighted that John Catsimatidis really might run for mayor.
Westchester Executive Andrew Spano shows promise as a fund-raiser.
A victim of budget cuts: the Empire State Games.
In a strident show of unhelpfulness, New York Conservative hopes Obama "fails in everything he sets out to accomplish. "
The whole crew is donating to Terry McAuliffe.
Pat Kiernan has a cameo in a movie.
Thoughts on Obama's inauguration, from Christine Quinn, Tom White and Charles Barron.
Cindy McCain almost danced with the stars.
Dana Perino says goodbye.
Splash, old subway cars.