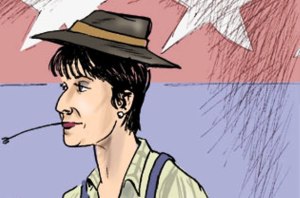 New Jersey should have a new Secretary of Agriculture by the second week of February, according to a report in Today's Sunbeam, the Newhouse-owned daily newspaper in Salem County. The cabinet post, which is chosen by the state Board of Agriculture with the approval of the Governor and State Senate, has been vacant since Charles Kuperus resigned at the end of last year. Fourteen candidates were interviewed and five were selected as finalists, sources told PolitickerNJ.com.
According to sources, one of the candidates interviewed as Assemblyman Douglas Fisher, a four-term Cumberland County Democrat and Chairman of the Assembly Agriculture and Natural Resources Committee.
If Fisher gets the post – and the conventional wisdom is that he will not – it could mean that vice chairman Nelson Albano, another Cumberland County Democrat and potentially one of the most vulnerable incumbents in the Legislature this year, could move up to the chairmanship.
The choice of a new Agriculture Secretary is expected to be announced at the state Agriculture Convention on February 10-11.