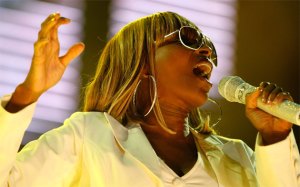 Last week, members of President-elect Barack Obama's Inaugural Committee announced that they had chosen HBO to televise the opening ceremony of the inauguration, which will take place at the Lincoln Memorial on Sunday, Jan. 18, from 7 p.m. to 9 p.m.
Today, HBO announced its lineup for the ceremony—dubbed "We Are One: The Obama Inaugural Celebration"—which the premium cable network will make available for free to nonsubscribers.
According to the press release, the event will include "historical readings" by the likes of Jamie Foxx, Queen Latifah and Denzel Washington.
The musical lineup will include performances from Beyoncé, Mary J. Blige, Bono, Garth Brooks, Sheryl Crow, Renee Fleming, Josh Groban, Herbie Hancock, Heather Headley, John Legend, Jennifer Nettles, John Mellencamp, Usher Raymond IV, Shakira, Bruce Springsteen, James Taylor, will.i.am and Stevie Wonder.
More from the release:
The special will be executive produced by George Stevens, Jr. ('The Kennedy Center Honors'), and produced by Don Mischer (Olympic ceremonies), who will also direct the special, and Michael Stevens ('The American Film Institute Salutes'), who is also writing the special, and will be a production of The Stevens Company in association with Don Mischer Productions. 
HBO will televise the event on an open signal, working with all of its distributors to allow Americans across the country with access to cable, telcos or satellite television to join in the Opening Celebration for free.