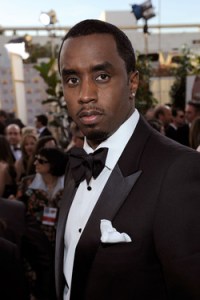 Saturday's events range from a gala hosted by Diddy to a "Green Inaugural Ball" (dress code: green tie).
Time: 8 pm to 4 am
Place: Love Nightclub, 1350 Okie St. NE
What: Inaugural celebration and after party for the BET Honors hosted by Diddy.
Cost: $50 General ticket, $150 VIP
Cool Inaugural Ball to Combat Climate Change
Time: 8 pm to 12 am
Place: Josephine Butler Parks Center, 2437 15th St. NW
What: Inaugural ball to combat climate change. Lebanese treats and live music from Northeast Corridor, the band that "that helped put this president into office with their 'Sing for Obama – Karaoke We Can Believe In' Fundraisers."
Cost: $75 in advance, $100 at the door
Time: 8 pm – 12 am
Place: Andrew W. Mellon Auditorium, 1301 Constitution Ave. NW
What: Green tie eco-friendly event, where guests "are encouraged to use METRO" as their means of transportation. Radio personality Tony Richards will act as master of ceremonies and entertainment is provided by Wyclef Jean. Prominent speakers include Graham Hill, founder of Treehugger.com, and Gay Browne, founder of Greenopia. All hors d'oeuvres are organic and local, and there will be vegetarian and vegan options.
Cost: $500 General Admission, $1000 VIP
Time: 7:30 pm – 3 am
Place: L'Enfant Plaza Hotel, 480 L'Enfant Plaza SW
What: The event includes five rooms of entertainment, including '70s and '80s old school, reggae and world sounds. But the real attention grabbers are the fashion show by former Project Runway contestant Korto Momolu, who is presenting the Yes We Can Inaugural 2009 Collection; and the live performance by Kindred the Family Soul.
Cost: $150
Time: 8:30 p.m. to 12:30 a.m.
Place: Surf Club Live, 4711 Kenilworth Ave., Hyattsville, Md.
What: Shake off the last eight years of blues with the D.C. Blues Society. Performing will be C.W. Harrington and his six-piece band.
Cost: $12
Time: 8 pm to 2 am
Place: Tuscana West, 1350 I St. NW
What: Confirmed guests Miss Virginia and DC Councilman Marion Barry will help kick off this glittering evening of dinner and dancing.
Cost: $135-$200
The All Pro & All Stars Inaugural Celebration
Time: 9 pm – 4 am
Place: Union Station, 50 Massachusetts Ave. NE
What: Event with "numerous NBA and NFL stars" attending, including Redskins running back Clinton Portis and Wizards forward Antawn Jamison. Host of the evening is lifestyle specialist Kenny Burns.
Cost: General ticket $100, VIP $200
Time: 8 pm to12 am
Place: The Historical Society of Washington, DC at Mount Vermont Square, 801 K Street NW
What: Ball following up the People's Inaugural Premier on Friday, once again to celebrate "a new generation of grassroots activists." Performers include Lotus, WMD, The Obama Girls of Comedy and the event will be emcee'd by Scott Blakeman.
Cost: $125-$250