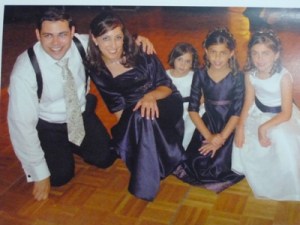 ALBANY—Former Assemblyman Ryan Karben transferred $7,600 from an environmental political action committee he administers to his Assembly campaign committee.
Reached by phone, Karben insisted the transfer wasn't a hidden harbinger of a pending run for public office, but rather an "accounting thing."
"Anything that's related to me and political work that I'm doing personally, or staying in touch with supporters, holiday cards, whatever, that comes out of the Assembly committee," he said. "I was humbled that a lot of people supported me over the years, and happy to be in touch with them."
While he resigned abruptly from his seat in 2006, Karben has not kept the lowest profile. He started a solo law firm and has done public relations work. His PAC, the Hudson Valley Environmental Action Fund, has spent about $46,000 since it was created, according to campaign filings, most of it in donations to downstate officials.
Karben resigned amid allegations (which never led to any formal charge of any kind) that he made improper advances toward male staffers. He was also charged with D.W.I. earlier this year.
When I reached Karben, he was in Washington for the inauguration, saying he had attended a "great" party of prominent New York Democrats Monday night. Earlier this month, he traveled to Albany for the State of the State address.
Karben answered "no" when I asked him if he was planning to run for his old seat, held now by Ellen Jaffee, in 2010. According to Bob Brehm, a spokesman for the state Board of Elections, the money in the campaign committee can only be used toward his next run for the assembly seat – whenever that might be. And he has maxed out the amount he can transfer from the PAC. (It has about $450,000, nearly all of which Karben transferred there from his campaign committee. That committee has about $67,000 on hand.)
"Never say never, but I have no immediate plans," Karben said.