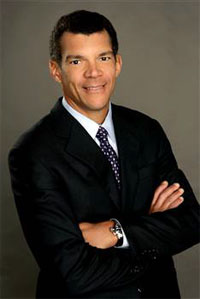 Felix Gillette talks to Newsweek editor-turned-NBC Washington Bureau head Mark Whitaker, who describes his position as follows: "It's a fascinating job… For me, it's the perfect job."
John Koblin checks in with Dean Baquet, The New York Times' Washington Bureau Chief who tells him, "It is a huge moment for the bureau and it is a huge moment for the paper."
Leon Neyfakh writes, "Maybe it's all the inauguration business going to Pub Crawl's head, but at the end of the day, you kind of have to hand it to Markus Dohle. The guy came out of nowhere—knew next to nothing of American book publishing when tapped last spring at the age of 39 to become CEO of Random House Inc.—and succeeded against all odds in drafting the blueprint for a radical restructuring of the company that not only didn't inspire widespread contempt among his new American colleagues, but was met to a large degree with reluctant approval."
Gillian Reagan meets Aaron Cohen, who's making a documentary called The Aaron Cohens, all about… Guys named Aaron Cohen. "There's 1,187 Aaron Cohens in the world," Mr. Cohen says. "We're going to try to meet all of them."
Plus: George Gurley's emails… Moira Hodgson's memoirs… Begley the Bookie.