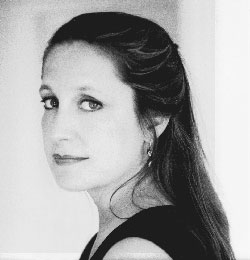 In a sidebar in the Jan. 12 issue of The New Yorker, Hilton Als quotes Paul Celan about surviving the Nazi death camps:
"Only one thing remained reachable, close and secure amid all losses: language. Yes, language. In spite of everything, it remained secure against loss."
In the first dozen pages of Jayne Anne Phillips' remarkable new novel, Lark & Termite (Knopf, $24), an American soldier caught up in the surreal and deadly chaos of the first month of the Korean War considers how his weeks of language immersion in Seoul "only deepened [his] belief in language and sound as the only tincture of reality." As he fights for survival in the panicked retreat, the memory of his pregnant wife's words ("private sounds soft with darkness"), are his anchor, his help and stay secure.
Lark & Termite has an engaging plot, an elegant, intricate structure and a clutch of characters who live and breathe—but it's also a celebration of language. Though Ms. Phillips makes sure that the reader's basic needs are always met, she feels free to revel in the sound and layered sense of her writing. There's joy here, and the bold confidence of a mature talent at full stretch.
Take for example, the phrase "belief in language and sound as the only tincture of reality." I can't prove it, but my guess is that Ms. Phillips wanted us to ponder all the many meanings of the ancient and wonderful word "tincture," which comes from the Latin tinctura, a dyeing. She's using it here to mean something like "distilled essence"—but she could also be reminding us that language and sound color reality, or that reality is suspended in language the way an element (gold) or a chemical compound (opium) is suspended in a tincture.
Lark and Termite are half-sister and -brother. Lark is 17, a young high-school graduate learning to be a secretary, living with her aunt in a small West Virginia town in the late 1950s. Termite is 9 and unable to speak or walk ("He doesn't need words," says Lark). He can make sounds—incoherent moans he thinks of as singing—but he has no language. (He's also, by the way, the son of the soldier we met fighting in Korea.)
Lark is one of the novel's narrators, a delightful, seductive voice, clear-eyed and fresh. As for Termite, Ms. Phillips shows us his world—his reality—in chapters that bring to mind Faulkner's "idiot" Benjy in The Sound and the Fury. But whereas Benjy acts as a first-person narrator (even though he can't, in fact, speak), Ms. Phillips spares us that conundrum: She uses a close third-person perspective, providing words that are not Termite's words, but do the trick nonetheless. When we are first allowed into his head, he's playing with a strip of colored plastic torn from a dry-cleaning bag:
"He sees through the blue and it goes away, he sees through the blue and it goes away. He breathes, blowing just high. The blue moves but not too much, the blue moves and stays blue and moves."
Ms. Phillips is trying to show us a world unsecured by language. (I'm tempted to say that the ribbon of blue plastic is the tincture of Termite's reality.)
One more taste. Here's loving Lark ("I'm so used to being with Termite, he feels like alone to me") giving him a lesson in botany:
"Lark names the flowers and he says the names but the sounds are not the flowers. The flower is the shape so close he sees it still enough to look, blue like that, long and tall, each flared tongue with its own dark eye. Then the shape moves and the flower is too close or too far. The shape becomes its colors but he feels Lark touch it to his face and lips like a weightless velvet scrap."
Lark & Termite is Jayne Anne Phillips' first novel in nine years—what a pleasure to welcome her back!