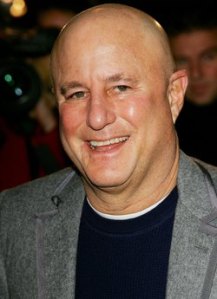 This morning, we put up a post about how billionaires like Carl Icahn and Ron Perelman are selling off their megayachts, while others, like Paul Allen, are continuing to spend as much as $384,000 a week on the upkeep of theirs. This afternoon, the Daily Transom received a phone call with a clarification and update.
Apparently Mr. Perelman's sale of his Ultima III, was not due to financial distress. Mr. Perelman, it seems, is doing just fine! In fact, he is upgrading.
"Ronald is selling the Ultima III because he just got delivery of a new boat that has been under construction in Europe for the past few years. A lot of people know he's got a new boat–it's not that big a secret," said a source close to Mr. Perelman told the Daily Transom. "He's selling the Ultima III because he doesn't need two."
According to this source, who asked not to be identified, Mr. Perelman's new toy will make its debut in May at the Cannes Film Festival, where Mr. Perelman typically hosts a cocktail party aboard his yacht. (Last year's gathering was attended by Christian Slater, Tamara Mellon, Brett Ratner, Harvey Weinstein, Denise Rich, and Zac Posen.)
Bring on the Cristal.