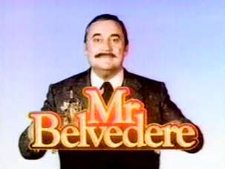 In a classic SNL sketch, Chris Farley stands up at a meeting of the "Guy Who Plays Mr. Belvedere Fan Club" and delivers a halting tribute to the made-for-television British butler, concluding with this: "I think about him all the time, and … well, I'm wondering … should we kill him?"
The question is then put to a vote and fails—narrowly. Presiding over the meeting, Tom Hanks' relieved fan club chairman says, "He lives. But the vote shouldn't have been that close!"
No fictitious character's life was at risk, but something similarly absurd just played out in Washington, where the Republican National Committee gathered today to choose a chairman for the next two years.
In the end, the RNC's 168 voting members opted for the shrewdest decision at their disposal, handing the chairmanship to Michael Steele, the charismatic and media-savvy former Maryland lieutenant governor. But before doing so, they twice came close—way too close—to reaching a baffling and politically suicidal verdict.
In the first round of voting (there ended up being six), first place went to incumbent chairman Robert "Mike" Duncan, a bland Tennessean whose ruinous tenure has been highlighted by the loss of the White House, eight Senate seats, 21 House seats and a governorship. Duncan received 52 votes, to Steele's 46, with 85 needed for a victory.
A victory for Duncan, one of the least visible G.O.P. chairmen in memory, would have sent a bizarre message to the general public: We know you're fed up with our party, but we don't think we need to change. Why nearly one-third of the RNC's members would assign off on a two-year contract extension for him is beyond puzzling.
Read the rest.