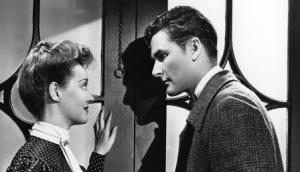 Arthur Foran was elected Mayor of Flemington in 1916 and during the campaign became friends with the Republican candidate for Governor, Walter Edge. After Edge won, Foran went with him to Trenton as his aide. He left to become a Colonel in the U.S. Army during World War I and was the military aide to the Governor of New Jersey. He served as Controller of the Port of New York under Presidents Warren Harding, Calvin Coolidge and Herbert Hoover.
In 1930, the Anti-Saloon League opposed his renomination, saying that he had looked the other way when alcohol shipments came into the port. Political opponents, including a candidate for Republican State Committeeman in Hunterdon and a disgruntled former customs agent, organized a dry raid on Foran's Hunterdon County hunting lodge, which had a bar and a slot machine. The controversy went on for several months, but with the support of New Jersey's two U.S. Senators, Edge and Hamilton Kean, the grandfather of the future Governor, Foran won Senate approval.
Foran left his port post in 1933 to become the Chairman of the New Jersey Highway Authority. In 1935, he won election to the State Senate. He became Majority Leader in 1939 and Senate President in 1940. He resigned from the Senate in 1941 to join Governor Charles Edison's administration as Director of Milk Control, a powerful post in those days since state government regulated milk prices. He held this job until retiring in 1952. He died in 1962 at age 79.
Moose Foran (his real name was Walter Edge Foran; he was named after his father's friend, the former Governor) served as the Hunterdon County Republican Chairman from 1961 to 1970 before winning an Assembly seat in 1969. He won a special election for State Senate in 1977 after Anne Martindell resigned to become the U.S. Ambassador to New Zealand under President Jimmy Carter. He was 67 when he died in office in December 1986. Richard Zimmer, then serving in the Assembly, won a Special Election to fill his seat.
Walter Foran's brother was red-headed "Singing Cowboy" Dick Foran, a well-known Hollywood actor in the 1930's and 1940's. Motion Picture Herald and Box office polls conducted in those days showed Foran as one of the top ten cowboy film stars, along with Gene Autry and Roy Rogers. He appeared in movies with James Cagney, Humphrey Bogart, John Wayne and Shirley Temple. He died in 1979. Dick Foran has a star on the Hollywood Walk of Fame.