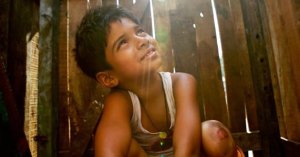 Like most of the English-speaking world, you probably didn't catch any of the 15th Annual Screen Actors Guild Awards last night on TNT and TBS (it's an awards show so nice, they air it twice!). That's too bad though. Not only does every movie star in Hollywood show up to bask in the glow of their acting peers–even Sean Penn!–but the broadcast is actually fun. Plus, there are no ugly sound mixers or writers to get in the way of the glamour! Less clumsy than the Golden Globes and less stuffy than the Oscars, the SAG awards are like a tuxedo t-shirt: they're formal, but they're also here to party. Here's a recap.
It's official: 30 Rock wins every award ever.
We're always happy when 30 Rock gets recognition. But, enough already! 30 Rock took home awards for Best Actress (Tina Fey), Best Actor (Alec Baldwin) and Best Ensemble Cast in a Comedy Series (the SAG Awards' version of Best Comedy), giving the show roughly 143 awards during the past year. Put it this way: if 30 Rock had been eligible to win the MVP trophy at the NHL All-Star Game on Sunday night, we bet it would have won that, too. All that being said however, it was a treat to see 30 Rock win, just to hear Jane Krakowski's acceptance speech on behalf of the cast. Ms. Krakowski has wandered around the edges of 30 Rock since the show began, but at the SAG Awards she took center stage. Citing some of the cast members as "weirdoes we picked up off the street", specifically highlighting Jack McBrayer (who hilariously muttered "not cool" within ear shot of the microphone), was funny enough. But saying that the 30 Rock cast is "one thousand times heavier" than her former cast mates on Ally McBeal was sublime. We particularly loved how much she made Ms. Fey laugh. If only Ms. Krakowski was given material like that each week.
Forget Doubt! Can we give Meryl Streep an Oscar for her SAG Awards speech?
While it might seem pre-determined that this is Kate Winslet's year to break free from the unfortunate moniker of "best actress to never win an Oscar," it is never wise to bet against Queen Meryl. Ms. Streep defeated Ms. Winslet in the Best Actress category last night, taking home the hardware for her work in Doubt–though it was Ms. Winslet's performance in Revolutionary Road that lost and not her Oscar-nominated turn in The Reader (which incidentally won Best Supporting Actress honors from SAG). And though we feel Ms. Streep's performance gets better in our minds as time moves forward, we'd much rather see her get an award for the acceptance speech she unspooled in front of her fellow actors. Ms. Streep managed to be equal parts humble and conceited, while never uttering a false note. She's great, she knows she's great and she doesn't seem to care what anyone thinks. That is in stark contrast to Ms. Winslet's weepy speeches at the Golden Globes, and her underwhelming one earlier in the evening at the SAG Awards. Ms. Streep hasn't gotten an Oscar in twenty-seven years. Don't count her out come February 22nd.
It is written: Slumdog Millionaire has already won Best Picture.
While this does feel like one of the most wide-open Academy Awards races in quite some time, there is no doubt what film will win Best Picture. Slumdog Millionaire has captured the hearts of voters all over Hollywood and its dual wins over the weekend from the Producers Guild of America (Best Picture) and the Screen Actors Guild (Best Ensemble) cement things further. Slumdog Millionaire is a juggernaut the likes of which we haven't seen since… No Country for Old Men. Sigh. Seriously, just once we'd like to see a Best Picture race where the outcome wasn't already decided months in advance. Maybe next year…