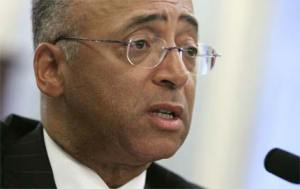 According to a new report from Comptroller (and mayoral candidate) Bill Thompson, the city lost 65,000 jobs in the last three months and fiscal "pain" will be "continuing through much of 2009."
Also in the report: rich people are staying in the city even as the price of the average market value of a one-family home dropped 6.8 percent last year.
"Our findings indicate that upper-middle and high-income households have increasingly chosen to reside in the city, rather than commute, suggesting that our city may be more resilient to this economic downturn than in 1990 when companies and families were fleeing New York," Thompson said. "However, the gradual decline we discovered in the middle-income households residing in the city raises the prospect of a more economically polarized city."
Politically, it looks like the campaign season will be full of focus on the middle class.