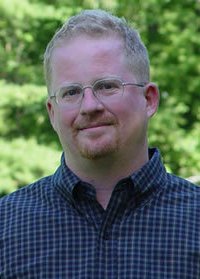 ALBANY—David Paterson announced the special election for who will succeed Kirsten Gillibrand in Congress will be March 31. But for Eric Sundwall, the first deadline that matters is March 6.
"Well, it's the 6th that matters to us," the Libertarian candidate for the seat told me by phone. "If Paterson actually declares the election on the 23rd, we have 12 days to collect our petitions. If we don't make that happen, it's over."
Sundwall needs a minimum of 3,500 registered voters to create a ballot line for himself. He's gathered a team from around the country, including some veterans of the Nader campaign. He ran for the seat in 2006, when Gillibrand was first elected, but was knocked off the ballot in a legal challenge.
Sundwall, a Niverville native and father of two, is the chairman of the state Libertarian Party. His principal goal as a congressman, he told me, is to push the four-point platform agreed to last year by many of the third parties.
"It's less of a long shot in a special election," Sundwall said. "You're going to have a low voter turnout, and if we can mobilize a coalition of independents, we have as good a shot as any to strike in on the voter dissatisfaction."
The Republicans have nominated Assembly Minority Leader Jim Tedisco, and the Democrats have nominated Scott Murphy, a venture capitalist, for the seat.