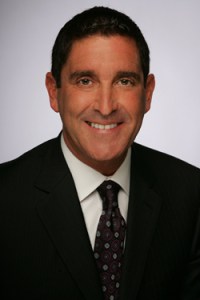 ALBANY—State Senator Jeff Klein is meeting this week with public policy experts at Columbia to develop finalizing the specifics of his own proposal to tax high-income earners.
In a telephone interview, Klein said he hoped to introduce legislation next week. It's not clear if anyone will co-sponsor the legislation, which comes on the heels of another high-earner tax proposal last week that State Senator Eric Schneiderman and 18 other senators have signed onto.
Klein said his bill is different in that it will provide a credit for people earning less than $250,000, instead of just raising rates on the higher earners. Schneiderman's bill mirrors a proposal put forth by the Working Families Party, and a companion bill will be introduced in the Assembly.
"It doesn't just tax the rich, it really provides a fairer tax structure," Klein said by phone. "We're still working out the details. But if someone makes $250,000, we would leave them at the same tax rate they were at next year."
Majority Leader Malcolm Smith is not supporting either bill.
"My position is that I do believe that raising taxes in this climate – where foreclosures are on the rise, jobs are obviously spiraling downward, where we have a $14 billion deficit – that's the last thing we should be looking at," Smith said to reporters at the end of last week. "Senator Klein's bill and what Senator Schneiderman is doing is what Democrats do. It's time for options. And as you know, I've always told you we want to do a bottom-up approach."
UPDATE: I misheard Klein when we spoke; he met with the Columbia experts two weeks ago.