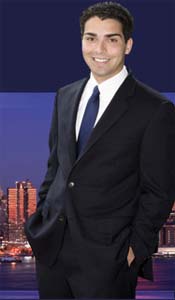 Ken Mitchell edged out Debi Rose by just 34 votes in the Staten Island City Council special election yesterday, according to the unofficial results from the Board of Elections.
The B.O.E. counted 4,130 votes for Mitchell and 4,096 for Rose.
Mitchell is the former chief of staff to former councilman and now-Representative Mike McMahon. Rose, who runs a local student drop-out prevention program, was supported by a number of labor groups, and had she won, would have been the first person of color elected to office in the borough.
Votes were recorded on paper ballots, since there wasn't enough time to reprint the ballots after a judge reinstated one candidate, John Tabacco, yesterday.
Tony Baker got 849 votes, Tabacco got 707 votes, Paul Saryian got 538 votes, and Donald Pagano got 342 votes.
In the Howard Beach section of Queens, 24-year-old Republican district leader Eric Ulrich easily defeated a crowded field of Democratic candidates. Ulrich got 3,316 votes; Lew Simon got 2,502 votes; Geraldine Chapey got 846 votes; and Mike Ricatto got 651 votes.
Frank Guliscio, the former chief of staff to former councilman, now-State Senator Joe Addabbo—who vacated the seat when he was elected to the State Senate—had been knocked off the ballot for not having enough signatures.
And in Corona, Queens, Julissa Ferreras easily won the City Council seat once held by her troubled former boss, Hiram Monserrate, who is now a state senator.
Ferreras got 2,216 votes; Francisco Moya got 1,191 votes; George Dixon got 781 votes; and Eduardo Giraldo got 639 votes.
Ferreras is the first Latina to be elected to office in Queens.