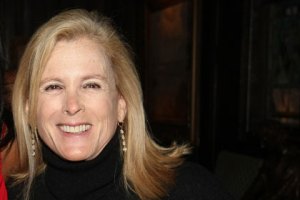 "You don't mind if I sip a Coke, do you?" asked Leslie Crocker Snyder, sitting behind her desk on the 23rd-floor Broadway office on Friday afternoon, the day news broke that Manhattan District Attorney Robert Morgenthau was finally going to retire.
She estimated about 60 phone calls had come in to her office since it was reported that the man she tried to unseat four years ago is not planning to seek re-election this year.
With her political consultant Michael Tobman sitting on a nearby couch, Snyder rattled through her list of work-related experiences that have kept her busy since the last race, including working in New Orleans to help prosecutors there in the wake of Hurricane Katrina. "Half the evidence was literally washed away," she said, noting that she won seven out of eight jury trials while there.
Snyder also said that she'd withdrawn her support of the death penalty, an issue she said was "distorted" in the last campaign.
Referring to high-profile convictions here and in Westchester that have been overturned recently, Snyder said, "It made me re-evaluate my very limited view in favor of the death penalty, which was grossly distorted in the last election. And now I feel very strongly that life without parole is the only proper sentence, for extreme sentences."
Asked to elaborate, she said, "Without wanting to dwell on it myself, I was made to seem like a person who wants to send everyone to death." She added, "The head of the drug gangs I had to deal with–those people who took whole neighborhoods, held them hostage, sucked in young kids, killed innocent people. I sent them to jail forever and I'm proud of it."
Tobman, on the couch, chimed in at this point.
"Sorry to jump in, but your position on the death penalty in '05 was actually narrower, a narrower applicability, than Eliot Spitzer and Hillary Clinton had," he said.
"And Schumer, I think, too," she said, referring to New York's senior senator who once was Tobman's boss.
"Well, I'd prefer not to dwell on that. But it was distorted, it was politics. It was a campaign," he said.
As for Morgenthau, Snyder said that he has been "a great institution in New York. He's done a lot of good, I certainly pay tribute to him, as does virtually every New Yorker. I wish him nothing but the best."
But the office could stand some major improvements, she said.
Snyder said among the changes she'd like to see are "totally revamping the training and white-collar crimes. The Manhattan D.A.'s office used to be a leader in white-collar crime. And sure, they've done Tyco, and they got money, but the small consumer – I mean, you take this sub-prime mortgage scandal, where's the Manhattan D.A.? It's all the attorney general, the southern district, the eastern district. The Manhattan D.A. used to be a leader in this and they, they're just absent. And I think one of the reasons is because the prosecutors, they need a lot of training in a lot of areas."
She added, "They don't really understand financial crime."
Snyder also spoke about creating a "second-look bureau" to re-examine old cases, and share those findings with other attorneys in the office so they could learn from past mistakes.
"One of the problems with the office is there's never been any transparency or accountability. It's not easy in life to admit mistakes, but it's the right thing to do," she said.