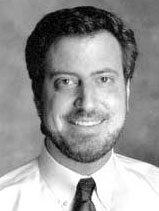 City Councilman and candidate for public advocate Bill de Blasio of Brooklyn says just-declared candidate Mark Green is a "friend."
In a public statement, de Blasio wrote, "I am running for Public Advocate because I believe we need an independent presence in City Hall, fighting for all New Yorkers who do not have a voice. I have known Mark Green for many years and have a great deal of respect for him. I look forward to an engaging debate with all of the candidates over the next several months about the best ways to ensure every New Yorker is heard in this time of economic crisis."
De Blasio–himself a latecomer to the race–has been casting himself as a vocal Bloomberg critic, taking the city to court over his term-limits extension. He also been endorsed by ACORN, bolstering his image as someone likely to challenge the mayor.
While public advocate, Green had made a habit of battling then-mayor Rudy Giuliani.