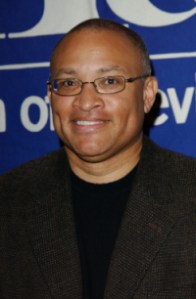 9 a.m. The Jonas Brothers will unveil wax figures in their likeness at Madame Tusssaud's. Fans will be given the chance to pose for photos with the musicians and wax figurines. At Madame Tussaud's, 234 West 42nd Street.
6 p.m. to 10 p.m. Factory Fresh hosts "Anxiety Room Opening," featuring artists Jon Burgerman & Jim Avignon in their first collaborative effort: "Anxiety Room." The evening also features possible "night painting performance"  by Burgeman and Avigonon. At Factory Fresh gallery, 1053 Flushing Avenue in Brooklyn. Show will be ongoing until March 15, 2009.
6:30 p.m. The Nation Associate Editor Richard Kim and N.Y.U. Professor of Social and Cultural Analysis Lisa Duggan moderate a panel discussion on "the future of the marriage-equality movement," titled: After Proposition 8: "The Future of Marriage Politics." In Hemmerdinger Hall, The Silver Center, 100 Washington Square East.
7 p.m. Brooklyn Journalist Jaime Lowe will read from Digging for Dirt, her biography of late rapper Ol' Dirty Bastard. At Barnes & Noble, 106 Court Street, in Brooklyn.
7 p.m. The Daily Show's Larry Wilmore (self-titled "senior black correspondent") presents his ruminations on race: I'd Rather We Got Casinos. At Borders Books Time Warner Center, 10 Columbus Circle, on the second floor.

7:30 p.m. Eclectic Method will V.J. for "Twestival," a benefit for Charity: Water. Event was "instigated by an army of independent Twitter users across the globe." At M:2, 530 West 28th Street.
8 p.m. Musicians from the Aaron Copland School of Music, The New York City Labor Chorus and the Riverside Inspirational Chorus honor Abraham Lincoln's train journey to Washington with an Earl Robinson song. Actress Ruby Dee to narrate, at The Riverside Church, 490 Riverside Drive.