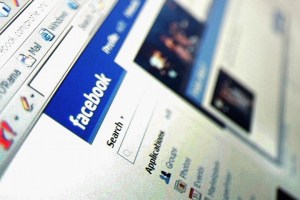 After confronting an online uproar and a federal complaint from the Electronic Privacy Information Center, Facebook revised their terms of service early Wednesday morning, reverting to their original privacy policy. In early February, Facebook removed a portion of its terms of service that gave users the right to delete their content at any time, and the license would be null and void. They then added the rights for Facebook to keep their users' content (pictures, videos, postings and whatever else) even after terminating the account. C.E.O. Mark Zuckerberg wrote a post on Facebook's blog to explain why he and his colleagues decided to revert the changes to the original terms:
Over the past couple of days, we received a lot of questions and comments about the changes and what they mean for people and their information.
After confronting an online uproar and a federal complaint from the Electronic Privacy Information Center, Facebook revised their terms of service early Wednesday morning, reverting to their original privacy policy. In early February, Facebook removed a portion of its terms of service that gave users the right to delete their content at any time, and the license would be null and void. They then added the rights for Facebook to keep their users' content (pictures, videos, postings and whatever else) even after terminating the account. C.E.O. Mark Zuckerberg wrote a post on Facebook's blog to explain why he and his colleagues decided to revert the changes to the original terms:
Over the past couple of days, we received a lot of questions and comments about the changes and what they mean for people and their information. Based on this feedback, we have decided to return to our previous terms of use while we resolve the issues that people have raised.
So what comes next?
Our next version will be a substantial revision from where we are now. It will reflect the principles I described
yesterday
around how people share and control their information, and it will be written clearly in language everyone can understand. Since this will be the governing document that we'll all live by, Facebook users will have a lot of input in crafting these terms.
You have my commitment that we'll do all of these things, but in order to do them right it will take a little bit of time. We expect to complete this in the next few weeks. In the meantime, we've changed the terms back to what existed before the February 4th change, which was what most people asked us for and was the recommendation of the outside experts we consulted.
Mr. Zuckerberg said he welcomes questions and comments in a new group Facebook Bill of Rights and Responsibilities to help his company form new policies.
Facebook's Chief Privacy Officer Chris Kelly spoke with Kiran Chetry on CNN's American Morning today about the changes. Ms. Chetry asked Mr. Kelly to address concerns about Facebook potentially using pictures, photos, material, writings for monetary gain. "One woman wrote, 'I'm wanting to share with my friends and chapters of a novel and I'm very afraid that Facebook would then claim they could sell my book,' some other concerns like that. How do you address this"
Mr. Kelly replied:
We never would have done that even under the new terms or use or under the old terms of use. And in fact, we don't believe that the new terms of use would have given us the right to do that. But again, there's been a great deal of confusion in the marketplace, and we wanted to be crystal clear about what rights we're claiming and what ones we're not. And we're taking only a very limited, limited rights to make sure that we can offer people the service.
He noted that "the open dialogue that we're promoting right now will build user trust about this."
So what does all this mean for privacy on the Internet? Well, certainly that people pay attention to what happens to the content they put on the Internet, especially on Facebook, and maybe they will consider what they're signing up for instead of just clicking through the terms of service without reading it. Mr. Zuckerberg wrote in his blog post today, "More than 175 million people use Facebook. If it were a country, it would be the sixth most populated country in the world." So maybe it's time for Facebook to start taking care of their little country of Facebook citizens, if only by being more open and honest with them.
As Caroline McCarthy wrote in her CNET column, 'The Social': "Facebook can credit its rise to change: being willing to change to fit trends, technology, and the times. But on the flip side, that change has to be consistent. When appropriate, changes in features need to be accompanied by changes in the rules that govern those features. And a service dedicated to the evolution of social interaction needs to be in touch with what the millions of members who enable that social interaction are saying. With three big PR kerfuffles under its belt now, perhaps the company has realized that simply justifying an unpopular, privacy-sensitive change usually isn't enough."
"Luckily, Facebook has consistently shown that it listens."