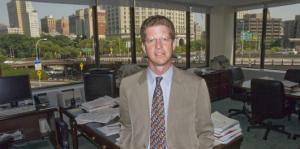 In terms of urban policy, the Obama administration certainly will not be lacking input from New Yorkers. With new appointments announced today in Washington, it doesn't escape notice that now the three voices with probably the most influence on urban affairs nationally are officials from New York.
That's no insignificant step, given that the Obama administration has repeatedly made clear that urban areas will get fresh attention. On everything from transportation policy to housing laws and incentives, cities have long complained about receiving the short end of the stick from Washington, with suburbs grabbing the spotlight. At least among urban affairs wonks, there is a feeling that the Obama administration will change that, given his rhetoric in the campaign and early appointments (as well as the president's own big-city background).
Urban policy appointees from New York, so far:
Shaun Donovan, the city's former housing commissioner, has a highly influential seat as secretary of the Department of Housing and Urban Development.
Derek Douglas, the director of New York State's Washington, D.C., advocacy office under governors Spitzer and Paterson, will be the special assistant for Urban Affairs to President Barack Obama.
Bronx Borough President Adolfo Carrion will be the White House director of Urban Affairs. Bruce Katz, who heads up urban policy at the Brookings Institution and has been advising the Obama administration on this position, last week described his vision of Mr. Carrion's new office as a somewhat bureaucratic position, meant to help coordination across various relevant federal departments. Those agencies can often act in silos, he said at an NYU forum in New York, and can contradict each other on urban policies.