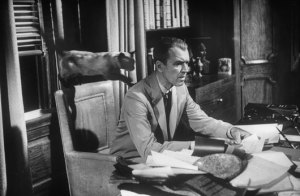 ICM agent Binky Urban does not believe it would be possible to write much of a novel about modern book publishing. "What is there to say?" she said by phone Monday. "It's such an internal, sort of cerebral job. 'And then I edited …'? I don't quite get how that would work, to tell the truth."
According to Ms. Urban, there might be a few people in the business (she suggested former head of Knopf Bob Gottlieb and Grove publisher Morgan Entrekin—hint, hint) who could write pretty good memoirs in the tradition of longtime Simon & Schuster editor in chief Michael Korda's beloved Another Life. But in general, she said confidently, the world at large is not so curious about the book business these days. And those books that take it as their main subject—whether they're novels or memoirs or works of history—never really do that well with readers, even if they do tend to catch the attention of the publishing community.  
"They're fascinating to all of us because we're all narcissistic," Ms. Urban said. "But I don't know if they would be to anyone outside this area code."
Ms. Urban is not alone in her view—indeed, many of her colleagues in the industry seem to agree that if the lives of publishing people were ever captivating enough to warrant literary depiction, today, not so much.
As a publishing executive from one of the major houses put it, "Our lives are small, hard and short." 
Of course, there are those who disagree—writers enamored with the fizzling magic of a publicly struggling industry, and publishers who continue to believe there's enough glamour attached to the business to sell a few books to readers clamoring for a behind-the-scenes peek into the literary life. In July, the Black Cat imprint of Grove will publish Steve Hely's How I Became a Famous Novelist, a paperback send-up of the publishing process, which was sold by Jay Mandel of the William Morris Agency. And just last week, St. Martin's Press put out The Agency by Ally O'Brien, a "working girl" novel built around the story of a dramatic book deal.
Before that, St. Martin's published Al Silverman's The Times of Their Lives, a chronicle of publishing's "golden era," and New York writer Boris Kachka went out with a proposal for a book on the history of Farrar, Straus and Giroux. Earlier this year, Daniel O'Connor and Neil Ortenberg (both formerly of Thunder's Mouth Press) put out the film Obscene, a documentary about Grove Press' Barney Rossett, which is coming soon to DVD.
In an interview yesterday, Mr. Ortenberg said he believes strongly that life in the publishing world deserves to be written about and described no less than any other human experience.
"I think art can be made of it, absolutely," Mr. Ortenberg said. "When Six Feet Under was a great hit on HBO, people could have said, 'Who gives a shit about undertakers,' too."
He said the book business is "almost Shakespearean"—"it's been hanging off a cliff by a fingernail for quite some time"—and if done right, a story told with it as its backdrop could be poignant indeed.  
"People write articles about publishing in The New York Times as though it's a really sustainable, viable, powerful industry, and it's really not," Mr. Ortenberg said. "There's something kind of sweet about that, in a way."
Jennifer Weis, the editor at St. Martin's Press who worked on The Agency, said she was bucking conventional wisdom when she acquired that book at the London Book Fair.
"The old adage has been that books about publishing don't sell," she said.
The problem might be that the Great American Publishing Novel just hasn't been written yet, Ms. Weis said, proceeding very professionally to suggest that maybe The Agency, which she discovered as a partial manuscript, will be the first.
"There wasn't a word wasted," Ms. Weis said, explaining what appealed to her about the book's initial draft. "It was so smart. It had this great character who was not a caricature at all but a really real person with flaws and the ability to be bitter and hostile, who fights for her work and her reputation and her love life. For me it was all about, 'Do I identify with this person? Does she really make the world come alive?'"