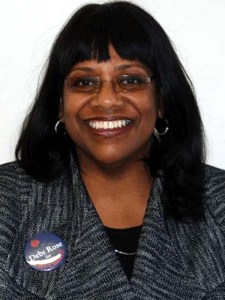 Ken Mitchell has declared victory in the City Council special election on Staten Island, but a spokesman for his nearest opponent, Debi Rose, predicted that she'd prevail after all the votes are counted.
Unofficial results from the city's Board of Elections have Mitchell with 4,128 votes, and Rose with 4,037—a difference of 91.
Not counted are 395 absentee ballots, according to a Board of Elections spokeswoman.
An official count of the ballots (which were all paper) is set to begin next Wednesday at the B.O.E. office on Staten Island.
Slightly different vote numbers that appeared in the Staten Island Advance were attributed to the Associated Press. In another story, the A.P. called Mitchell the winner.
A spokesman for Rose, Roy Moskowitz, told me, "It ain't over. When the dust settles, we're going to be ahead." Mitchell told the Advance last night he's confident his lead will hold. A message left at Mitchell's campaign office was not immediately returned.