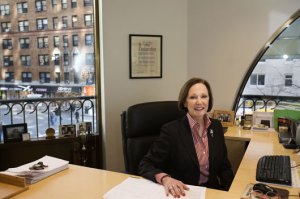 Dolly Lenz: twilight of the top broker … or unhinged jealousy?
Diane Ramirez on the housing slump and the new marketing rage.
Why this is the time to buy for the non-crazy rich.
Cushman and Newmark cut broker pay; CBRE mulls it.
A poignantly nasty suit over last year's GVA Williams sale.
Mort Zuckerman's bad news is the office-leasing market's good.
Along for the ride on the Atlantic City ACES train.
Restaurants dodge Cupid's arrow, prepare to shutter.