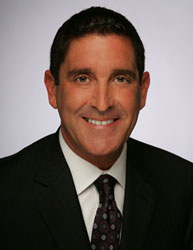 ALBANY—State Senator Jeff Klein today will introduce another bill to raise income taxes on higher-income earners, but it does not have support from major players in a coalition that has been pushing similar legislation.
Klein's bill will increase the standard deduction for those earning less than $250,000 in addition to increasing the tax rate on individuals or couples earning more. It differs from another measure in the chamber in that it gives a tax break to lower-income earners.
"Given the magnitude of the deficit, Senator Klein's proposal doesn't make sense now," said Bob Master, co-chair of the Working Families Party, whose "Fair Share" plan is the model for the competing Senate bill being proposed by State Senator Eric Schneiderman.
Master said that a rebate would deprive the state of needed revenues, which would likely lead to a reduction in funding streams that might lead to property-tax increases. In short, he says, the state doesn't have the money to be cutting taxes for the middle class, or anyone.
Master said he stands behind working toward the passage of the Schneiderman legislation, which has 18 co-sponsors in the chamber. It's unclear right now who will sign on to Klein's bill.
Both of the proposals have been endorsed by Stuart Appelbaum, the president of the Retail Wholesale and Department Store Union. He said he "supports the concept" of both bills, but thought that Klein's was particularly appealing given the need to immediately inject money into the economy.
Klein would do so with debit cards.
Neither bill has been endorsed by Majority Leader Malcolm Smith. However, a comparable tax is supported by Assembly Speaker Sheldon Silver, and David Paterson has taken several positions on the tax, at least one of which could be interpreted as supportive.