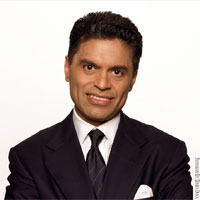 Felix Gillette talks to Newsweek International editor Fareed Zakaria, whose CNN show GPS, "unlike most Sunday public affairs programs such as Meet the Press and This Week, GPS set out to lure political leaders and thinkers onto the show from outside the Beltway and outside America."
John Koblin reports that New York Times publisher Arthur Sulzberger, Jr.'s son, Arthur G. Sulzberger, will begin writing for the paper on the Metro desk starting February 23rd. One staffer calls the 28-year-old, "Quite nice, eager to please and humble." Plus: Times 'Updates' Make Clark Hoyt Want to URL; ProPublica's 60 Minutes of Infamy?
Leon Neyfakh writes, "Niko Pfund, the 43-year-old publisher of Oxford University Press' academic and trade division, has had one occasion after another during the past few weeks to squeal with delight."
Plus: Oscar and Me… Fashion Week's Brave Face… Begley the Bookie