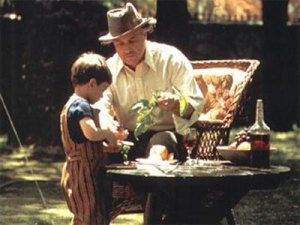 On July 6th, 2005, The Observer officially launched the Media Mob under editor Tom Scocca with a post that attempted—and failed—to introduce an awkward portmanteau word we thought would capture large media companies' incursions into the then-still novel medium of blogs. We called it (shudder) blogentrification, and described it as follows:
It starts with the ragtag pioneers, moving in with their funky friends and their bohemian pursuits, seeking life on the cheap in some desolate space. Then comes the progression: artists give way to creative professionals, lofts give way to loft-style co-ops, expensive cheese stores give way to more expensive cheese stores. The neighborhood has arrived; there it goes.
Today, we look around and learn that, according to Technorati's 2008 State of the Blogosphere (that word brings back such fond memories!) the Web indexing site now keeps track of 133 million blogs. For some perspective, imagine the entire population of Canada sharing its thoughts on politics, pop culture, and kittens. Now add in France. And Belgium. And New York. And most of Texas.
To paraphrase The Bard: Nobody goes to the blogosphere anymore: It's too crowded.
Today, Media Mob is no more. Make no mistake, observer.com will continue to bring readers breaking media news and analysis from our brilliant, tireless, attractive, and humble media team, but these stories will no longer exist under the old rubric. We'll be breaking our long-practiced omertà in favor of sharing our news breaks and takes via the main Observer homepage.
Media Mob is dead; Long Live Media Mob.
By way of eulogy, in no particular order and with no bias towards author or medium, here are some of Media Mob's 'greatest hits' (and, with that, all mafia puns get whacked once and for all):
– Juicy Bits Surfacing in Rather Case: In 2004, CBS Considered Matt Drudge, Rush Limbaugh, Ann Coulter Independent Panel
– For an Airplane, a Tragedy; For a Writer, an Opportunity
– Empty Nast Syndrome: Condé Nast Cutting Five Percent of All Magazine Staffs; Future of Men's Vogue In Doubt
– Gerry Howard on Discovering, Editing, and Hatching David Foster Wallace: 'He Was the First Person Who Ever Called Me "Mister"'
– Pure Imagination: In Which a Boy From Alabama Talks About New York, The Times Book Review, and the Future of Fiction
– It Takes a Nation of Nerds to Make Jimmy Fallon a Late Night Host
– Inside the Fox News Green Room in Denver, Close Quarters, Big Stars, and Observer Clumsiness
– Observer Softball Report: What If 9-0 Never Happened?
– A Look Back: The Daily Beast's First 100 Hours
– At Jack McWethy Memorial, the Ghost of a Famous Grin
– Breaking: 58-Year-Old Woman Not 25; Or 30; Or 40
– Doomsday in L.A.: The L.A. Times Cuts 150 Newsroom Jobs
– Maureen Dowd: The Mirror Has Two Faces
– Only Connect: Silicon Alley Insider Honors Silicon Alley 100
– Longtime Times Book Review Senior Editor Dwight Garner to Join Kakutani and Maslin in Daily Paper