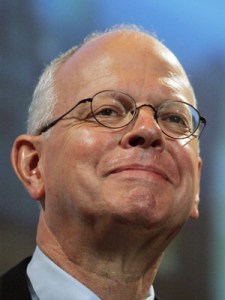 Skidmore Owings & Merrill star architect David Childs will be the new chairman of the Municipal Art Society, the longtime civic group that pushes historic preservation and community-led planning, the organization announced today.
Mr. Childs, who designed 7 World Trade Center and the Time Warner Center, among others, takes over from Phillip K. Howard, the New York attorney who wrote The Death of Common Sense. His ascension to chair comes as the society starts a new era with its leadership. The man at the agency's helm for much of the past four decades, president Kent Barwick, has retired, giving preservation advocate Vin Cipolla control over the group.
The Municipal Art Society has been around for decades, weighing in on various planning and development initiatives. Of late, they've been particularly active on the city's plan to redo Coney Island and the on and off plans to expand Penn Station, known as Moynihan Station (Mr. Childs is the lead architect for this project).