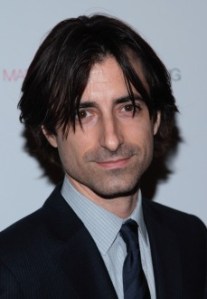 Despite our dislike for so much of Margot at the Wedding, particularly the final thirty minutes, count us amongst the very many fans of Noah Baumbach. But with the exception of a bizarre short film that he directed for Saturday Night Live last year, Mr. Baumbach has been in relative hiding since 2007 (we guess that adaptation of Claire Messud's The Emperor's Children for Ron Howard is taking longer than he anticipated.) So we're excited to read that the writer-director is finally (finally!) ready to start on his next project, the long awaited Greenberg. Filming is scheduled to begin in March, meaning there is the slimmest of slim chances that we'll see the film before the end of the year.
Originally announced last May as Greenburg (with a "u"), with Mark Ruffalo and Amy Adams in mind to star, the film ran into some difficulties when Mr. Ruffalo was forced to bow out of consideration after the tragic death of his brother; Ms. Adams soon followed suit. The Wes Anderson-approved Ben Stiller replaced Mr. Ruffalo, and just yesterday, mumblecore stalwart Greta Gerwig signed on to replace Ms. Adams in the lead role. Additionally, our friends over at The Playlist (via Production Weekly's Twitter feed) report that Mr. Baumbach's wife, Jennifer Jason Leigh, will make an appearance in the film as well.
Just from looking at the cast roster, our expectations for Greenberg are through the roof. As much as we would have loved to see Mark Ruffalo and Amy Adams (two of our favorites) in a Noah Baumbach film, the melding of these particular actors and talents seems both batshit insane and truly inspired. Between Mr. Baumbach, Mr. Stiller and Ms. Gerwig, there will be three decidedly different styles at work. Greenberg could be a Film Forum-member's wet dream; an amalgam of Mr. Baumbach, Mr. Anderson and Joe Swanberg with a dash of Mr. Stiller's absurdity. We can only hope that Mr. Baumbach hires Harris Savides to once again shoot all of his intense moments of dramatic strife and smart comedy. Our current cinematographer crush was responsible for Margot at the Wedding, a visual feast of dark and natural lighting that belied the actual movie. We imagine he'd be just the right type of guy to bring whatever Greenberg is supposed to be to life.