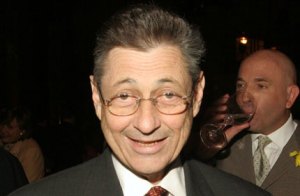 ALBANY—Praise is flowing in for Assembly Speaker Sheldon Silver, who has softened his opposition to implementing East River bridge tolls to raise money to plug the M.T.A.'s massive deficit.
Silver just told me as he left the building for the day, "Either you're for a fare increase and a substantial reduction in services, or you provide the revenue to the M.T.A."
"I'm not happy about it, but given the choice of the two, I think the conference would support the revenue enhancers over the fare increase," he said, noting that would include a bridge toll about the cost of a single subway ride. "We believe everybody should pay."
In response to the speaker's change of heart—his district contains three East River bridges—everyone from conservationists to the Regional Plan Association sent statements of support.
"This proposal is a bold plan representing a crucial investment that will help New York weather a tough recession," said Neysa Pranger of the Empire State Transportation Alliance, which is closely affiliated with the R.P.A. "The MTA's operating deficit and long term capital needs will be dealt with the only way that's fair: by asking everyone who has a stake in the system to share the ride.  Pegging new bridge tolls to the cost of the subway fare is an equitable compromise as it asks people who ride the buses and subways and people who drive cars over the bridges to pay a fair share."
Marcia Bystryn, president of the New York League of Conservation Voters, "applauded" Silver in another statement, noting, "The most equitable approach to shoring up the MTA's finances, keeping the transit system running and reducing congestion is for all beneficiaries of the transportation network to share the burden."
Kathy Wylde, president of the business group Partnership for New York City, congratulated Silver for "his effective leadership."
Some assembly members are still grumbling, but Silver wields a great deal of power in his chamber.

The State Senate may be another story. Silver has a wide enough majority to allow members whose constituents are most directly impacted to abstain or vote against any plan with toll increases.
That's not realistic in the Senate, where Democrats hold a much slimmer majority. Some members have come out strongly against bridge tolls.