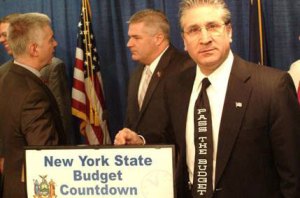 COLONIE—We'll know the date of the special election for the 20th Congressional District tomorrow, David Paterson just said.
Republicans want the governor to call it as soon as possible.
Paterson said a formal proclamation will come 30-40 days before the actual election, which he said he wants to take place "in the spring, so we don't have people voting in the bitter cold."
As a reminder, the vernal equinox this year is March 20.
The candidates for the seat are Jim Tedisco and Scott Murphy.