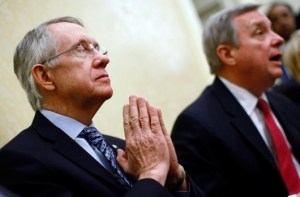 Affordable housing advocates and developer groups are pushing in Washington to get a piece of the federal stimulus pie, seeking funding for a well-used incentive that has been rendered ineffective by the economic collapse.
With no final bill yet out of the Senate, it is unclear how much stimulus money would be devoted toward the tool, known as the Federal Low Income Housing Tax Credit. The Senate has voted to approve some $2 billion in funding to help spur construction of low-income housing developments, while the House has approved a provision in which the government could buy some unsold credits.
Industry and advocacy groups have been pushing for these and other measures, saying that the tax credit program is an efficient way to create both jobs and affordable housing that has, in large part, been stalled in recent months.
Stimulus money for low-income housing, the groups say, is a good buy, as it leverages far greater job creation than does direct money for many government infrastructure projects (see letter below for specifics). The New York-based advocacy group Housing First! estimates there are 15,000 to 20,000 below-market-rate units statewide that could be ready for construction in the next 18 months.
In recent years, the Federal Low-Income Housing Tax Credit had been one of the best-used tools for creating subsidized housing, as developers are allocated tax credits by government agencies to build low-income units. Those developers then sell the credits to companies who would be able to offset their tax bills.
But the economic collapse has devastated the market for such credits. With no profits to speak of, the financial institutions have little interest in buying the credits, and the prices have plunged. At their peak, institutions would pay as much as 95 cents for every dollar's worth of credits; affordable housing groups now report the prices have dropped as low as 75 cents on the dollar. The result has been a bout of stalled projects, as developers are often unable to eat the added costs.
Given the differences between the Senate and House stimulus bills, the final result will likely be worked out in conference between the two chambers. There is also another proposed amendment in the Senate, sponsored by Washington Democrat Maria Cantwell, that would accelerate the housing credit, a measure pushed by the industry and advocacy groups.