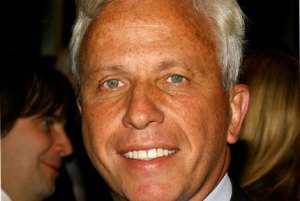 Mark Green was a picture of calm.
"Twenty minutes ago, I had a delightful conversation with the mayor," said the two-term former public advocate, sitting on a stool in the kitchen of his East 19th Street loft, wearing a blue blazer, open collar shirt and blue suede Adidas sneakers. "It was very friendly."
"You don't mind if I have lunch? I'm a granola addict," he said, as he poured milk into a bowl of granola and sliced bananas.
He had just gone crashing into a competitive Democratic primary for his old office, announcing by video earlier in the day that he intended to make a bid to replace the departing public advocate Betsy Gotbaum.
No phones were ringing. No posters with his name or stacks of palm cards littered the floor. A pumpkin sat on the living room table.
"There's no doubt that it's an advantage to have—not so much name recognition—as record recognition for this precise office," he said, deliberately. "So, this recognition of my record as public advocate might not be especially telling were I running for borough president or sheriff or president. But it sure is relevant to be the third public advocate, having done well as the first public advocate."
Ideologically, there's not much separating Green, 63, from the rest of the left-of-center Democratic field already running for the office: civil rights attorney Norman Siegel and Councilmen Eric Gioia, Bill de Blasio and John Liu. (Siegel has already said his campaign is going forward, and de Blasio quickly welcomed Green to the race.)
But Green is certainly the best known of the lot.
"Some rivals or critics use the name recognition like it was some unfair advantage, if not some contagious disease," he said. "Remember, if a lot of people know me, it's not because my father was president or because I bought a lot of ads heralding myself. It's because of my life as a consumer advocate and public advocate."
It comes "entirely out of my work product," he said.
At one point, he interrupted himself when the flat-screen television across the loft showed a NY1 segment about his candidacy. "They live for these stories. Network affiliates don't much cover politics these days," he said.
Green, never wanting for self-confidence, might well conclude that his absence from public life since 2001—he ran for mayor that year, and for attorney general in 2006—has something to do with that drop-off in coverage.
His successor as public advocate, Betsy Gotbaum, has, by comparison, been invisible since taking office. Although she's often disagreed with Michael Bloomberg, those disagreements rarely resulted in press conferences, lawsuits or pitched political fights—the tools that Mr. Green used during his tenure.
He is already making it clear that should the voters return him to 1 Centre Street, he will make the office noisy again.
"Clearly, I'm an activist who worked overtime being a watchdog on City Hall, a watchdog over the bureaucracy and an investigator of abuses and a proposer of solutions," he said.
I asked him how he'd deal with the fact that candidates like Gioia and Liu, from Queens, or de Blasio, from Brooklyn, are going to portray him as yet another rich white guy from Manhattan.
"Rich? Let me tell you," he said. "I would be delighted to accurately be in the same financial category as Mike Bloomberg. Make no mistake about it."
He added, "It won't work against me. On my web site, in my letter to New Yorkers, it describes how I was a community-based public advocate. I had over 70 town meetings—at least one in each of the 59 community planning boards, around the city. There's a photo there, too. And so, I'm the opposite of a Manhattan-based in-box bureaucrat."
In fact, he said, he was the guy everybody in the race wanted to be.
"I've been told that some of the candidates used to have a line in their stump speech: 'I want to be the next Mark Green.' My guess is they're going to be dropping that line," he said, laughing to himself.
(On the topic of Green's phone conversation with the mayor, Bloomberg spokesman Stu Loeser said in an email, "Mark called this morning while the Mayor was out and/or at Gracie. The Mayor returned the call around noon from the bullpen. As ever, one on one conversations are just that.")
Even as he positions himself as the public advocate who will finally make Michael Bloomberg's life a little less comfortable, Green predicts that he will be unaffected if the mayor sweeps back into office on Election Day, noting that he also won in the Giuliani years of 1993 and 1997.
"We were each suited for the jobs we were running for," he said. "And in fact, maybe they needed a strong watchdog over a strong mayor. So could that view that we need a strong watchdog over a strong mayor again lead many people to vote for both me and Mike Bloomberg? Perhaps. Although I, of course, am going to be supporting the Democratic nominee."