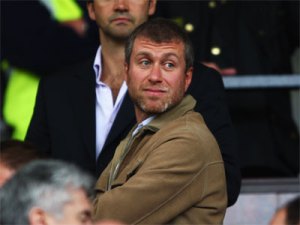 The auction of Yves Saint Laurent's art collection in Paris last night brought in an astounding $262 million, according to Bloomberg. In fact, the sale set records for works of seven of the major artists, including Henri Matisse's 1911 still life of cowslips in a vase titled Les coucous, tapis bleu et rose, a 1922 Piet Mondrian abstract Composition With Blue, Red, Yellow and Black, and a 1921 Marcel Duchamp readymade of a perfume bottle with a Man Ray photograph of the artist's female alter ego, "Rrose Selavy."
The pre-action viewing of the collection attracted some 35,000 visitors including many French art collectors and a New York-based art dealer named Franck Giraud. The particular buyers for many of the highly-prized works were not disclosed. But it looks like the Daily Transom was correct in predicting that major Russian art collectors would have something to do with bringing back hope to the flailing art market when the time came.
According to the Bloomberg article, "Among the last-minute VIP visitors to the exhibition hall, just four hours before the sale, was Russian billionaire art collector Roman Abramovich, accompanied by dealer Larry Gagosian. Christie's owner, French billionaire Francois Pinault, was present at the sale."
Last year, Mr. Abramovich made headlines by purchasing a Degas for $26.5 million, a Francis Bacon triptych for $86.3 million, and a painting by Lucian Freud for $33.6 million. And his girlfriend Dasha Zhukova opened an art gallery in Moscow called The Garage not too long ago. Incidentally, Mr. Gagosian was a guest at the gallery's soft opening.
"I can now phone up my clients and say there is nothing wrong with the market," Paolo Vedovi, director of Brussels-based Galerie Vedovi, told Bloomberg after the auction was finished.