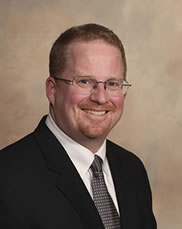 ALBANY—If Jim Tedisco won't do the debate at WMHT, state Libertarian Party chair Eric Sundwall says he will.
Capitol Confidential reported yesterday that the Assembly minority leader has declined an invitation to a debate on WMHT, noting that he has agreed to do four other debates, the first of which was yesterday.
Susan Arbetter, the host of New York NOW, said Tedisco's people declined the invitation yesterday. She is "disappointed" but notes that the debate, scheduled for March 19, will still go on.
"This format allows the candidates to speak to each other, as well as allows the reporter to ask follow-up questions pertinent to the individual candidate:  At the town hall meeting, only questions that could be asked of both candidates were permitted, so one couldn't ask 'How many jobs have you created in India versus New York State?' or 'How come you won't tell us how you would have voted on the stimulus package?'" Arbetter wrote on her blog.
I called Sundwall, who is vying for the Libertarian line, and asked for his reaction to the news Tedisco would not be participating in the debate.
"If Tedisco doesn't want to show up to debate, we do," he said. "We're going to make a ruckus, especially if it's going to turn into a Scott Murphy hour with Rex Smith and Susan Arbetter."
Arbetter said "there are certain thresholds that he has to meet, and if he meets them, we would invite him. Right now I think he meets them."
The biggest of those criteria is that Sundwall appear on the ballot. The deadline for him to submit nominating petitions is Friday, and he claims he has already gathered 4,600 signatures. He needs 3,500.