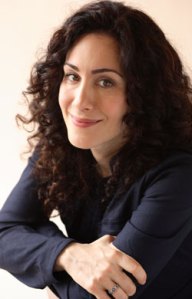 Joanna Smith Rakoff had just turned in a major set of rewrites on her novel, Brooklyn, when her editor at Scribner broke the news to her over dinner that she would have to change its title. It seemed that Irish novelist Colm Tóibín, a Scribner author since 2000 who has been twice short-listed for the Booker Prize, wanted to use it for his forthcoming book, which was scheduled to come out this spring, just a month after Ms. Rakoff's.
Would the young debut novelist mind terribly getting out of the way?
This was last April—roughly six years after Ms. Rakoff first started working on the book and gave it its name, and four months after Scribner acquired it at auction for a six-figure sum.
Scribner editor in chief Nan Graham said in an email yesterday that she knew Mr. Tóibín was working on a Brooklyn of his own at the time of the acquisition. The conflict just hadn't come up, she explained, until after Ms. Rakoff handed in her first set of revisions.
Anyway, Ms. Graham said, Ms. Rakoff's new title, A Fortunate Age, "fits the book like one of Edith Wharton's gloves."
"I was surprised, but I was O.K. with it," Ms. Rakoff said of the name change in an interview on Monday. "I had chosen this name when the novel was in a very, very early stage. I mean, I probably spent a year working on the first chapter—I was still in that phase where I didn't really know what the novel was going to be, exactly."
She did know some things, though—namely, that the book would be set at the end of the last century, and that her main characters would be a group of young Oberlin grads living out their mid-20s in Brooklyn and wrestling with their passage into adulthood while attending book parties and film screenings and reading magazines like Harper's, The New Yorker and Lingua Franca.
The book was ultimately pitched as a stort of update of Mary McCarthy's popular 1963 novel The Group, which followed the lives of eight young women who move to New York after graduating from Vassar.
Mr. Tóibín's book, which is set in the 1950s and is described in its jacket copy as the story of a young woman "torn between her family and her past in Ireland and the American who wins her heart in her new life in Brooklyn," wasn't really anything like that. Still, confusing!
So, after five weeks of brainstorming in consultation with her editor at Scribner and her agent, Tina Bennett, Ms. Rakoff settled on A Fortunate Age. She explained on Monday that she actually preferred it to Brooklyn because of its "lovely double meaning."
"The characters are indeed at a fortunate age—they moved here at the right time, they're not encumbered by children or spouses, they can take advantage of everything and you know, in quotes, have fun and reinvent themselves," she said. "They also moved to the city during a fortunate age—they moved here right at the moment when all of this wealth was infusing the city and in a certain way invigorating the city."
She added: "Of course, it's also ironic, because they're not really in a fortunate age—they all find themselves lost and bereft and alone pretty quickly. And also, of course, the bubble bursts and there's this realization that some of the values they'd unconsciously acquired were perhaps meaningless."
In a statement, Brooklyn Borough President Marty Markowitz said he supported Ms. Rakoff's decision.
"We know 'Brooklyn' is now one of the most popular baby names in America—and they say that writing a novel is like giving birth, so it's no surprise that two writers named their books 'Brooklyn,'" Mr. Markowitz said. "Because of our annual Brooklyn Book Festival, we've also been called New York City's 'most literary borough,' and with over 2.5 million potential readers, we could probably have handled two 'Brooklyn' books on the market at once. But A Fortunate Age is a nice title, too, since any character—or real person for that matter—who comes of age in Brooklyn is fortunate indeed!"
lneyfakh@observer.com