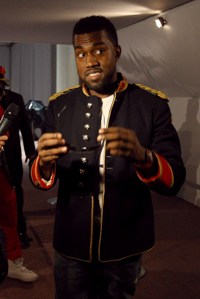 6 p.m. The Bowery Poetry Club hosts East Village Trivia Night where tour guides from the East Village History Project face off against "some formidable opponents." At 308 Bowery between Bleecker and Houston Streets, suggested donation is $6.
7:30 p.m. Miss World U.S.A. Lynda Carter will perform: "An Evening with Lynda Carter" in the Allen Room at Frederick P. Rose Hall, Broadway at 60th Street. Tickets range from $45 to $95.

8 p.m. Fleetwood Mac performs at Nassau Coliseum, 1255 Hempstead Turnpike Road, in Uniondale. Tickets are $46, $76 and $146.
9:30 p.m. Author Jonathan Lethem will introduce Jean-Luc Godard's Band of Outsiders (1964) at the Rubin Museum, 150 West 17th Street. Admission is free with a $7 bar minimum.

10 p.m. Yentl Sing-along is hosted by performer Raven Snook in celebration of Purim, featuring Barbara as a cross-dressing yeshiva boy and Mandy Patinkin "back when he was hot." At 92YTribecca, 200 Hudson Street. Admission is $13, price of admission includes one beer. (Directed by Barbra Streisand)
10 p.m. Kanye West's "Good Music" label presents artist Kid Cudi's first mixtape release in collaboration with N.Y. streetwear brand 10. The event will feature music by Bobby Trends and free Louis Vuitton sneaker giveaways all night … also "surprise guest you won't want to miss." At Promenade, 215 West 28th Street. Dress code will be strictly enforced, "time to go shop ping." RSVP before 12 a.m. for free admission.

11 p.m. The Ohio Party (! Where are you from?) kicks off at Matchless. It's a chance "to come together with people from all over the world and with people from Ohio." At 557 Manhattan Avenue at Driggs in Brooklyn. Admssion is Free.