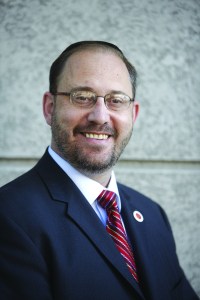 Fun fact, from the campaign finance statements that came out earlier this week:
City Councilman Simcha Felder, who is running in an uncompetitive race for re-election, raised $175,206 in this latest filing period. It's a total that's well above the $161,000 spending limit the city's Campaign Finance Board imposed on City Council races. And it also happens to the biggest hall of any Council candidate over the last quarter, according to the campaign.
"I'm very serious about what I do," Felder deadpanned during an interview yesterday. "I try to do my best at everything I do, including fund-raising."
He went on to say, "I have to anticipate an opponent that may not participate" in the matching-funds program and adhere to spending limits, he said.
While he declined to rule out running for higher office at some point, he expressed interest, for now, only in seeking re-election to his Council seat.
Felder went on to say some of his colleagues in the Council were forced to run for higher office by virtue of their outspokenness against extending term limits, which Felder supported.
"A lot of people running got caught with their pants down," Felder said.
"That's on the record. A lot of people running got caught with their pants down, not suspecting the term-limits thing would work out, and then being stuck in the middle of it. Some of them made such strong personal statements, they can't pull back."