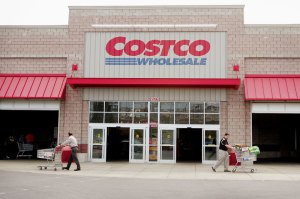 Manhattan bargain shoppers, rejoice! By year's end, you will have your very own Costco.
On a Tuesday morning Forest City Enterprises investors call, president and CEO (and cousin of Bruce) Chuck Ratner revealed that Costco Wholesale will open its first Manhattan store in East River Plaza, the development firm's 500,000-square-foot mall set to open later this year on the plot of land bounded by 116th and 119th streets and the F.D.R. Drive. Costco already has outlets in Queens, Staten Island and Brooklyn.
The club store has assumed the 30-year (plus options) lease of Home Depot, according to Forest City spokesman Joe DePlasco. Home Depot, despite its longtime involvement in the plaza, ultimately decided to forgo its expansion. The lease assumption took longer than expected because Costco required a city variance to allow for nighttime deliveries.
Costco will occupy 110,000 square feet and employ 400 people, according to Mr. DePlasco, who added that East River Plaza is now 74 percent leased. Other tenants include Target, Best Buy and Marshalls.
drubinstein@observer.com