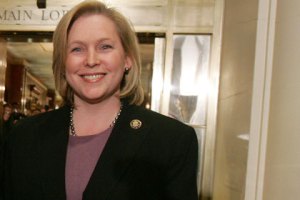 ALBANY—After appearing with Scott Murphy, the Democrat vying to win her old seat in Congress, Kirsten Gillibrand has recorded a robocall on his behalf.
It's short and sweet (and below), with Gillibrand saying, "Scott Murphy will work with me and President Obama to get our economy moving again."
Assembly Minority Leader Jim Tedisco has country singer Pat Boone making robocalls for him.