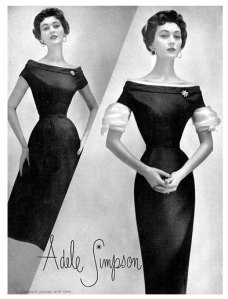 Last month, when The Times reported that the Manhattan real estate market had become "so unnerving to buyers that some are forfeiting six-figure deposits rather than close on deals," Joan Raines must have giggled.
Before last year's Lehman collapse, Ms. Raines, the daughter of the Pat Nixon–endorsed postwar fashion designer Adele Simpson, signed a contract to sell her late parents' 13,095-square-foot, 105-year-old mansion at 5 East 78th Street to a Wall Street executive and his wife for $23.5 million.
When the time came to finish the deal this year, the would-be buyers asked to delay the closing. "That's when we got the feeling," she said this week. "Maybe they panicked."
The couple turned out to want more than a delay: They walked away from the deal, and tried to get their 10 percent deposit back. "They tried," Ms. Raines explained, "but they didn't get very far." She kept their $2,350,000, maybe the largest sum to get sacrificed during this odd era. (It's nearly enough to buy two average new apartments in Manhattan.)
The townhouse still needs to be renovated into a single-family mansion. It's spent the last decades divided into apartments, including a triplex that Brazil Consul General José Alfredo Graça Lima used to rent. "They didn't do their homework," Ms. Raines said, "and I think they came and realized it was maybe too much of a—what do you call it—an undertaking to renovate. They should have thought about that before. … But we got our good deposit."
After her parents bought the house around 1945, Ms. Raines spent part of her childhood there: "My room was beautiful; I had 14-foot ceilings, and, oh, a nice big window that faced another kid across the street, who used to shoot paper clips at my window. You know when you divide them in half and put them in a rubber band? I mean, it's dangerous. But, anyway, the house was beautiful."
The townhouse has been re-listed with Edward Lee Cave for $21 million.
mabelson@observer.com