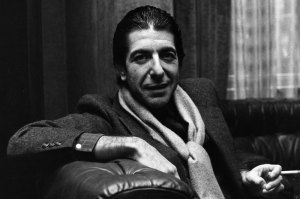 It was just confirmed that U2's Bono and the Edge are scoring a Spider-Man musical that's set to hit Broadway next February. A bit out of left field, no? But also not a bad PR boost for the Irish rockers' 12th studio album, No Line on the Horizon, which is out this week on Interscope. This will probably be the blockbuster release of the spring—unless, maybe, those long-awaited comebacks from rappers Dr. Dre and Eminem finally materialize—although it might not be the best one, and certainly not the coolest.
That honor will probably go to Sonic Youth, who will release The Eternal, their 16th album and debut effort for Matador Records, on June 9. Or maybe the crown will pass to one of their many indie brethren with new discs on the horizon: Bonnie "Prince" Billy on March 16; the Decemberists on March 24; Peter Bjorn and John on March 31; the Yean Yeah Yeahs and Metric on April 14; Tortoise on April 21; Peaches on May 5; Iron & Wine on May 19; and Grizzly Bear on May 26. The least cool album? Probably the new one from the Dave Matthews Band in early June, unless, of course, you're an 18-year-old who wears, or dates someone who wears, white baseball caps and Birkenstocks.
Have you been following the Leonard Cohen developments? The bad news: The 74-year-old folk legend is sort of broke because his former business manager allegedly pilfered his retirement savings. Now, the good news: That means he's touring again! He played his first U.S. concert in 15 years at the Beacon Theatre on Feb. 19 and recently announced a full North American tour, including a May 16 stop at Radio City. Fittingly, Mr. Cohen's new live album, Live in London, comes out on March 31.
He's not the only old-timer with something in the works. Oh, hello, Bob Mould! We remember you from Hüsker Dü and Sugar! Maybe we will buy your new album on April 7. And Depeche Mode, we love it when "Personal Jesus" comes up on shuffle, but is that enough for us to pay $18.99 on iTunes for Sounds of the Universe on April 21? Also, a Jane's Addiction B-side collection? Really? (Out that same day.)
We've saved the best for last. Anyone who reads this newspaper and its Web site on a consistent basis is probably no stranger to the over-the-top, Upper East Side rich-kid drama series Gossip Girl. But are you aware that 22-year-old Gossip Girl star Leighton Meester has a solo album coming out this spring? We know. We're as excited as you are.
jpompeo@observer.com