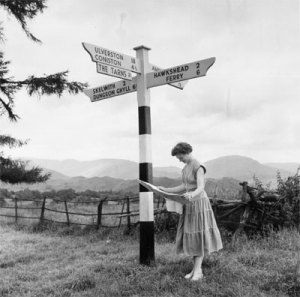 Patch, the New York–based, hyperlocal start-up co-founded by Tim Armstrong, Google's vice president of advertising sales AOL's new chair and chief executive, is expanding their coverage into three more New Jersey locations: Summit, Westfield and Scotch Plains.
On Feb. 6th, Patch launched three hyperlocal news sites in South Orange, Maplewood, and Millburn. Each individual site is an information portal—combining hard-nosed journalism from professional reporters, information from local government on everything from health department services to volunteer opportunities, and various platforms for user participation with pictures, stories and blogs. Patch's chief executive and co-founder, Jon Brod, wrote in a statement: "These are three towns with very involved residents, great businesses, strong governments, exceptional school systems and a real sense of community pride—in short, everything Patch is built to engage."
Less than a month later, NYTimes.com announced the launch of The Local, community news and information Web sites for Clinton Hill and Fort Greene and Maplewood, Millburn and South Orange. In other words, Patch's territory.
After the launch, The Observer asked Patch's chief executive office and co-founder what he thought of the competition. "We think it's great that one of the New York City newspapers is devoting some time to communities in New Jersey," Mr. Brod emailed. "Of course, what distinguishes Patch from others is the comprehensiveness of our information—news, events, announcements, business listings, restaurants, volunteerism, and more—and that we hire professional journalists in each community we serve."
"We're coupling this original content with links to virtually every resource in town," Mr. Brod added, "making Patch the best place for the community to get the news and information they need and want."
For Patch, at least one editor is assigned to each town. Patch's homequarters in Manhattan supply them with laptops, BlackBerrys and cameras. They have their own Twitter accounts and their feed is displayed in the upper-right-hand corner of the town's news homesite. South Orange editor Cotton Delo, a 26-year-old Yale graduate, has her own profile on Patch, listing her hometown (South Orange) and experience (she has worked as a reporter at The Jersey Journal and as an editor at New York Resident magazine). Her profile also notes her political values (left-leaning), religion (raised Episcopalian but inherited some Catholic guilt) and what she thinks are important issues on her beat (taxes, for example). Communities having a personalized relationship with journalists is just part of the package, according to Mr. Brod.
The Local partnered with CUNY's journalism program and recruited students to help editors, writers and local community members, add content to the sites. Yesterday, nymag.com's Daily Intel reported on Columbia J-school's alleged "existential crisis" that's causing the institution to revamp its digital curriculum. Maybe Patch can pick up a crop of new interns!
As for who really owns "local," that's for the users to decide.